Are banks ready for the new era of payments?
Register and download "Banks and the digital payments revolution," an investigation into how digital business is reshaping the reality and role of payments . Learn about push payments, cross-border payments, and other ways that banks can prosper amid the disruption.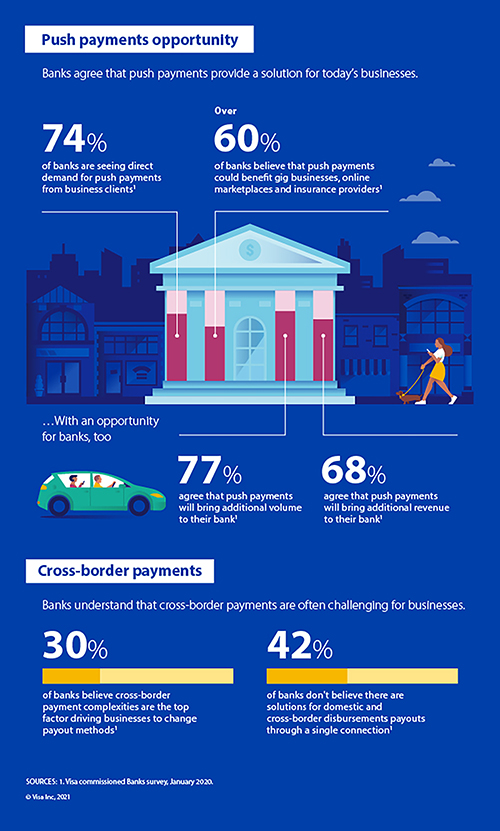 Visa commissioned multi-country research to understand the changing natrure of payments from the perspective of leaders, providers, and consumers.
Research Focus
100 senior treasury banking executives from around the world

Senior payment professionals from 30+ companies

2600+ payout end-users of gig, marketplace, and insurance platforms in 15 countries
* indicates required field